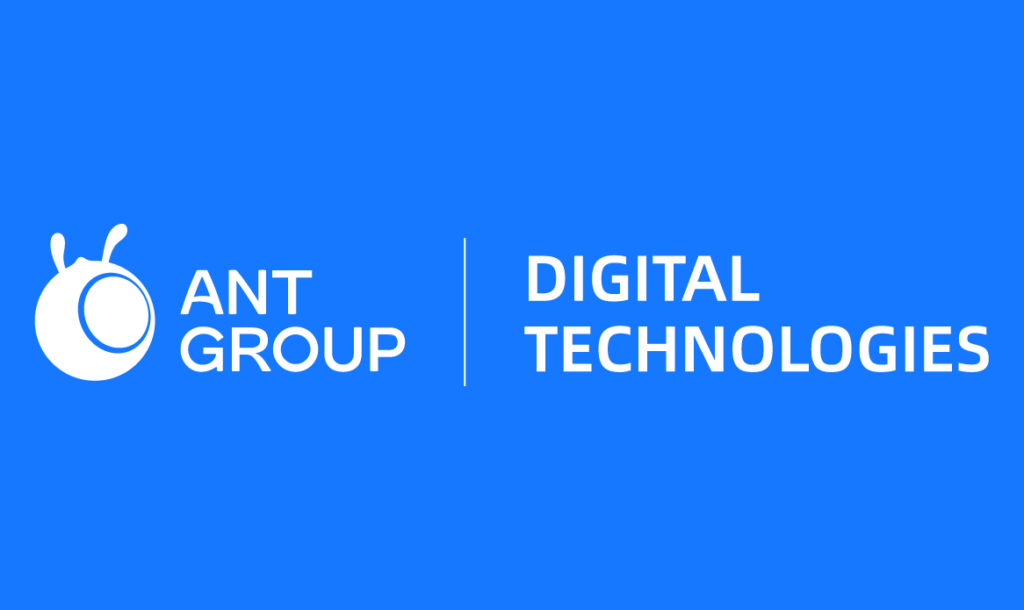 Ant Group Digital Technologies Lab
Theme: Enabling Trust, Connecting Business
Ant Group operates Alipay, the leading digital payment platform across Asia serving hundreds of millions of users and connecting them with merchants, financial institutions that offer various inclusive financial services and digital lifestyle services. Digital Technologies of Ant Group supply and deliver the infrastructure and platform to enable digital transformation of various industries. We have introduced our flagship technology brands, such as Zoloz, mPaaS, Antchain, etc which are committed to using trusted technologies to enable digital trust, thereby connecting B2B2C. The visit will showcase ANT d.tech's innovative technologies including blockchain, IoT, secure privacy computing, analytics and intelligent risk management solutions that supports digital trust, industry collaboration and value creation for the Digital Age.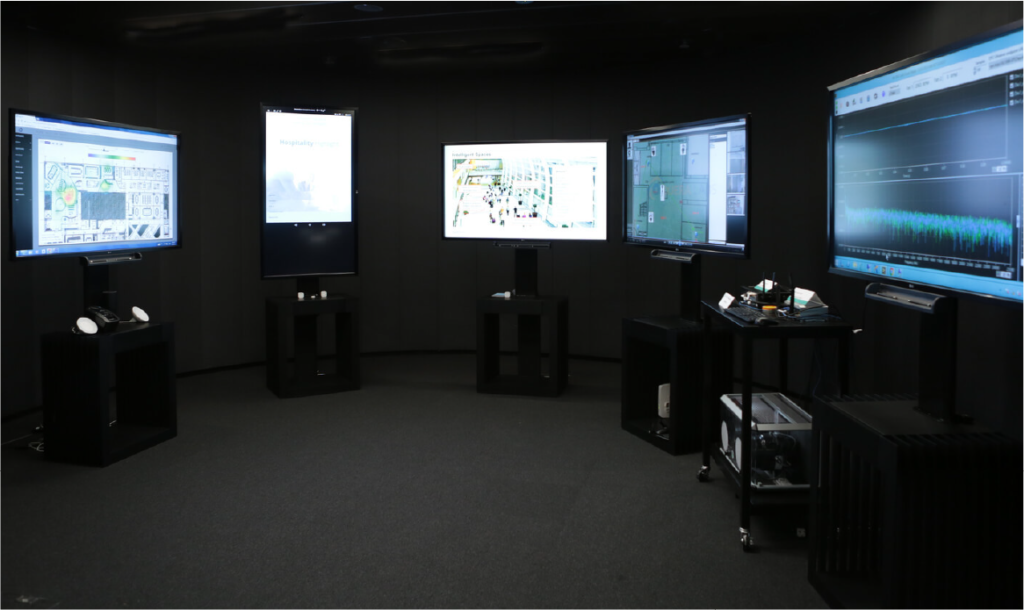 Aruba Customer Innovation Centre
Theme: An Immersive Experience into the Intelligent Edge
Let's connect and collaborate at the Aruba Customer Innovation Centre in Singapore. 
We will share how you can accelerate your transformation journey, identify breakthrough technology-enabled business innovations, and gain more insights into enhancing business outcomes with an intelligent edge strategy. 
With the experts at Aruba, we are excited to demonstrate how to modernize your Edge Network and security infrastructure with AI-powered automation with Aruba ESP. 
Increase protection without adding complexity 
Simplifies and improves IT operations across campus, branch, remote, data center, and IoT networks – all managed and orchestrated in the cloud or on-prem for ease and efficiency.
Automatically see, fix and keep Wi-Fi, wired, SD-WAN and application issues at a minimum for an optimized user experience
Theme: Multi-disciplinary smart security and integrated services

Certis is a leading outsourced services partner that designs, builds and operates multi-disciplinary smart security and integrated services. Their multi-service offerings leverage their strong heritage in security, augmented by applied AI expertise.
Certis is headquartered in Singapore, with an international presence that extends to Australia, Hong Kong, Macau, China and Qatar.
Their deep experience in physical security, coupled with tech-enabled capabilities enables them to innovate solutions that drive optimal digital transformational outcomes. Their systems integration capabilities are fully cyber secure by design.
During the visit, Certis will showcase their AI-driven contactless identity recognition, 3D avatar virtual assistants, unmanned robots and other innovative solutions involving facilities management and customer experience that empower the future. They will also share use cases of their world-class capabilities at Singapore's Changi Airport and other reputable global reference sites.
Certis has comprehensive technology offerings as a leading advanced outsourced services partner managing some of the most complex facilities around the world.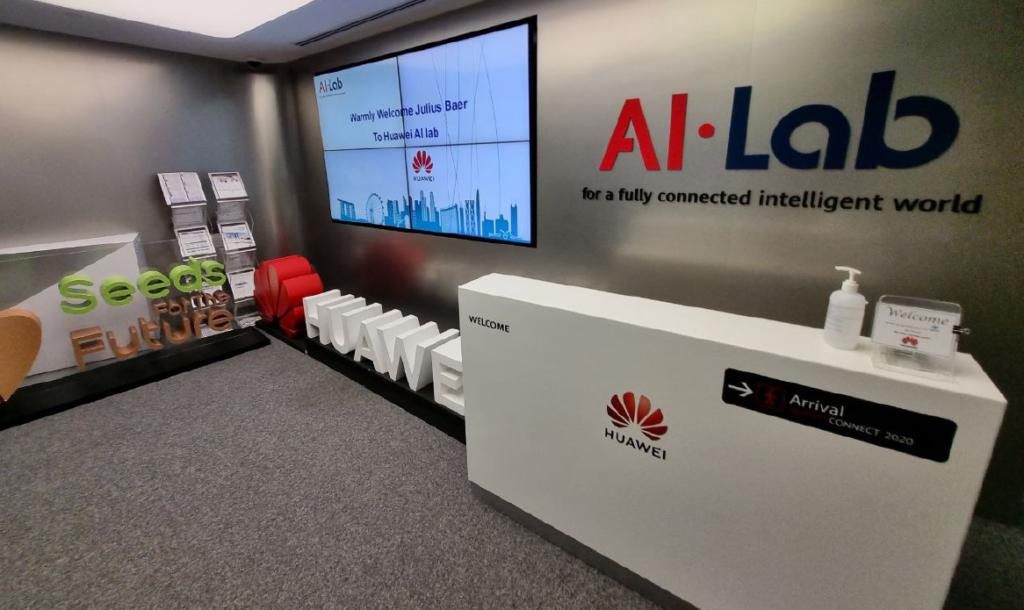 Huawei Digital Transformation & AI Lab
Theme: Solutions powering digital transformation and sustainability
Huawei's DIGIX Lab serves as an all-encompassing innovation hub equipped with AR, VR, AI, HMS Core Kits, and other open technological capabilities designed to support developers of all levels throughout their mobile app development journey.
Huawei's overall approach involves bridging innovative mobile apps and IoT products through their hardware and software capabilities. In the era of 5G, Huawei's has developed the "1=8+N" AI Life strategy, the smartphone serves as One (1) center connecting across Eight (8) devices supporting a fully connected IoT environment consisting of Endless(N) services.
Together with their AI-powered system and cloud computing solution, it establishes an AI living scenario for end users.
During the visit, Huawei will also share about their investments into green and low-carbon technologies that have become new drivers for sustainable development eg digitalising solar for efficient renewal energy.
Theme: Data at the core of our transformation
For more than 160 years, Singapore Post (SingPost), as the country's postal service provider, has been delivering trusted and reliable services to homes and businesses in Singapore. Today, SingPost is pioneering and leading in eCommerce logistics as well as providing innovative mail and logistics solutions in Singapore and around the world, with operations in 15 markets.
Building on its trusted communications through domestic and international postal services, SingPost is taking the lead in end-to-end integrated and digital mail solutions. The suite of SingPost eCommerce logistics solutions includes front end web management, warehousing and fulfilment, last mile delivery and international freight forwarding.
SingPost leverages technology and data to drive business growth, and the capability has been demonstrated in Australia (with FMH Group) and it will be integrated into our businesses in Singapore and Internationally.
The visit will provide a glimpse into SingPost's back-end operations with a behind-the-scenes journey to its mail processing facility. Visitors will get a better understanding of the machinery behind the national postal system and also witness the large volume of mail and packages flowing through SingPost's system on a daily basis. Thereafter, SingPost executives will share more about the new technologies that are driving its digital transformation.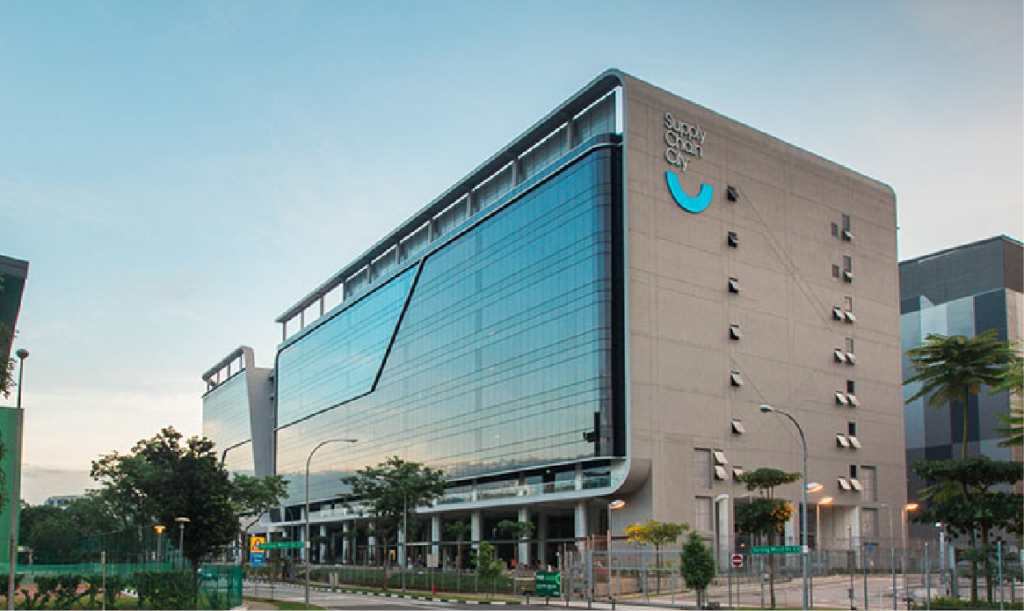 Supply Chain City, located in the heart of Jurong Innovation District. Created to set new standards for supply chain excellence in Asia Pacific, this premier industrial nerve center is home to state-of-the-art warehousing and logistics technology – including the world's first fusion of automated storage and retrieval with a fully ramped-up warehouse, and a smart machine learning organism that generates business intelligence from operations and trade flows across the region. On this tour, you will get up close with various advanced robotics and explore the Supply Chain and Logistics Innovation Playground (SCLIP), an innovation space featuring best-in-class supply chain technology.